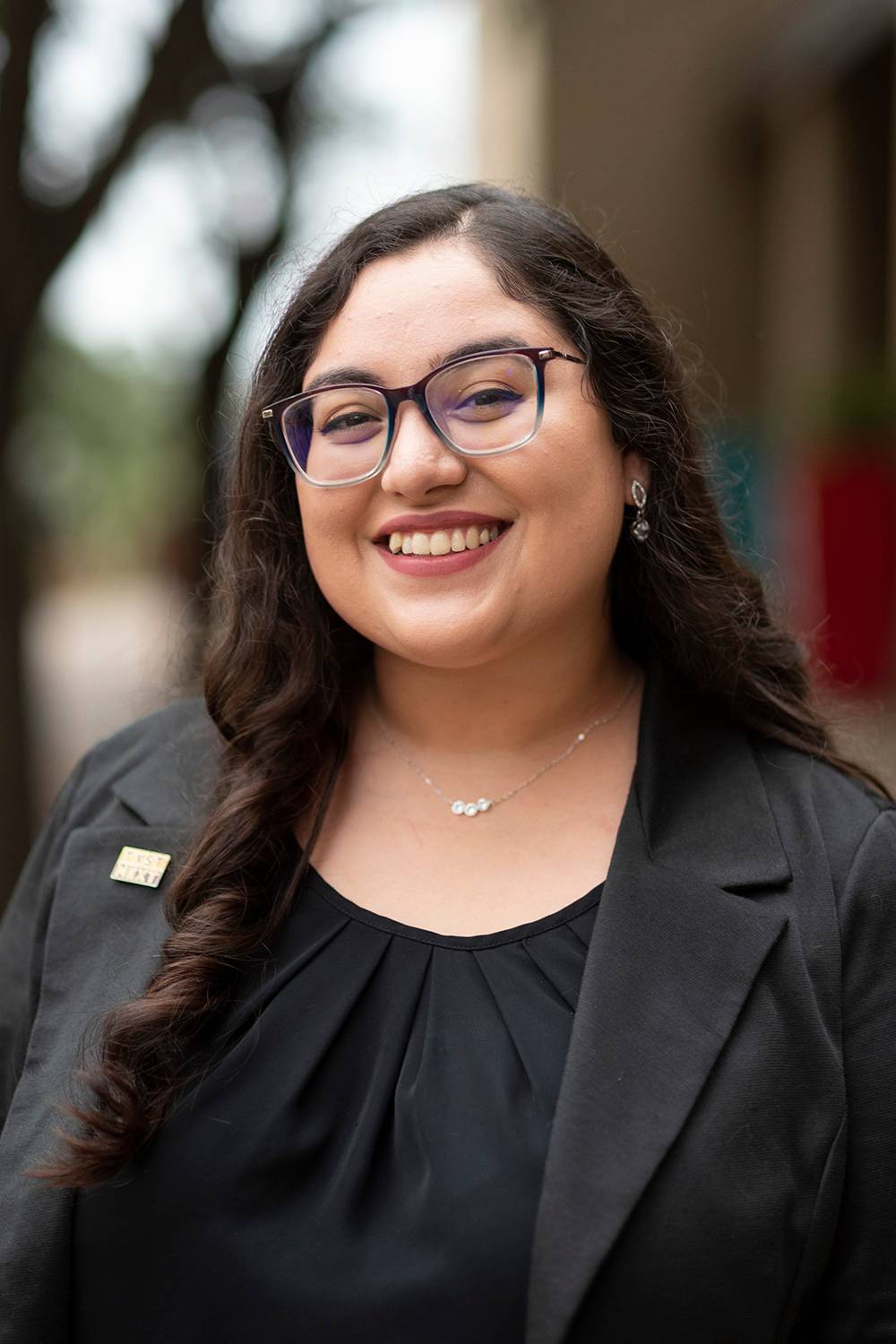 Welcome Center Coordinator
512.245.8871
Hometown: San Antonio, Texas
Alma Mater: Texas State University
Majors/Degrees: Bachelor of Arts in English, Master of Arts in Technical Communication
What do you like best about San Marcos?
The best thing about San Marcos is the small-town feel with the big-city resources! San Marcos is situated between Austin and San Antonio, so anything you may need isn't very far away. And we're the Mermaid Capital of Texas – how cool is that?!
What advice do you have for future students?
First, use a planner! Keeping track of important dates and assignments is so important to being a successful student.
Second, take as many pictures as you can! I know it's cliché to say that your college years will go by fast, but it's so true. Your future self will thank you for keeping those special memories!
What are three things you love about Texas State?
First, I love the community. Everyone here is so welcoming and helpful! Our student body is rich in culture and talent, our professors are passionate, and our staff does a wonderful job serving our campus community.
Second, I love the campus. Yes, even the hills! It's so open and spacious, with many gorgeous views of nature. Some of the best study spots are in garden courtyards or in front of large trees looming over ponds filled with turtles and fish. We definitely have a photogenic campus!
Third, I love the river. So much so that I got married at The Meadows Center for Water and the Environment! It's crystal clear and always at a great temperature. It's truly one of the best features of the university!