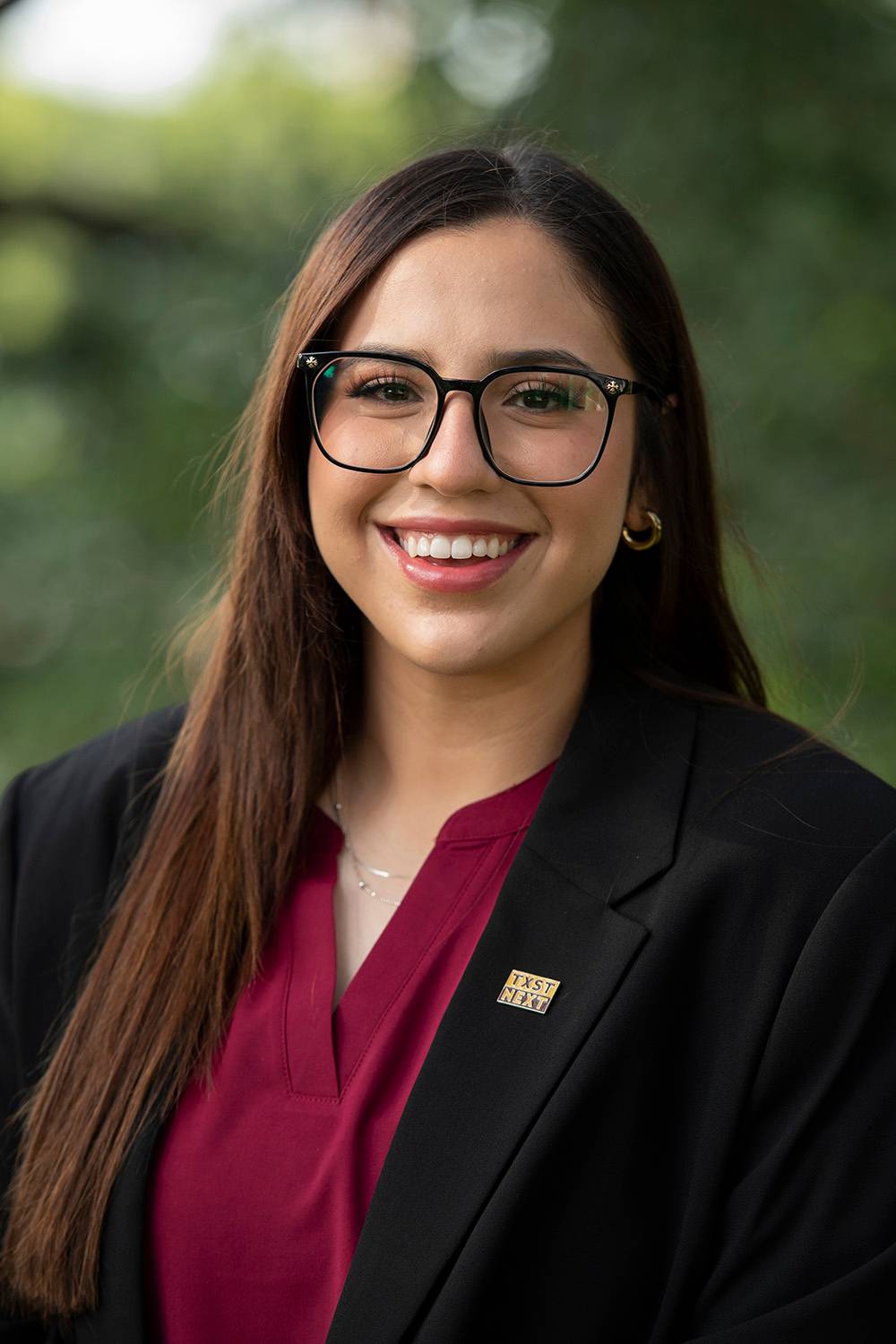 Admissions Counselor
512.553.1155
Territories:
Comal County & New Braunfels High Schools and Colleges
Corpus Christi & Central Gulf Coast Area High Schools and Colleges
Southwest Texas Area High Schools and Colleges
Hometown: Laredo, Texas
Alma Mater: Texas State University
Majors/Degrees: Bachelor of Science in Public Relations and Mass Communication
What are three things you love about Texas State?
I love the beautiful campus; a walk through The Quad during the Spring is a scenic experience.
Texas State school spirit: It's always fun to meet a fellow bobcat and share our love for our school.
Student services: There are so many programs and services for students to utilize. Texas State does a wonderful job at assisting students for them to succeed.
Why did you choose to become an admission counselor?
I always appreciated and admired the counselors who helped me throughout my education. Now, I'm able to help students achieve their educational dreams, which is rewarding. I look forward to providing a positive impact on students' lives and help them navigate through the admissions process.
What advice do you have for future students?
The best way to set yourself up for success is to stay organized and manage your time efficiently. Stay on top of your deadlines and study time, although don't forget to have fun and continue to create lasting memories while in college.