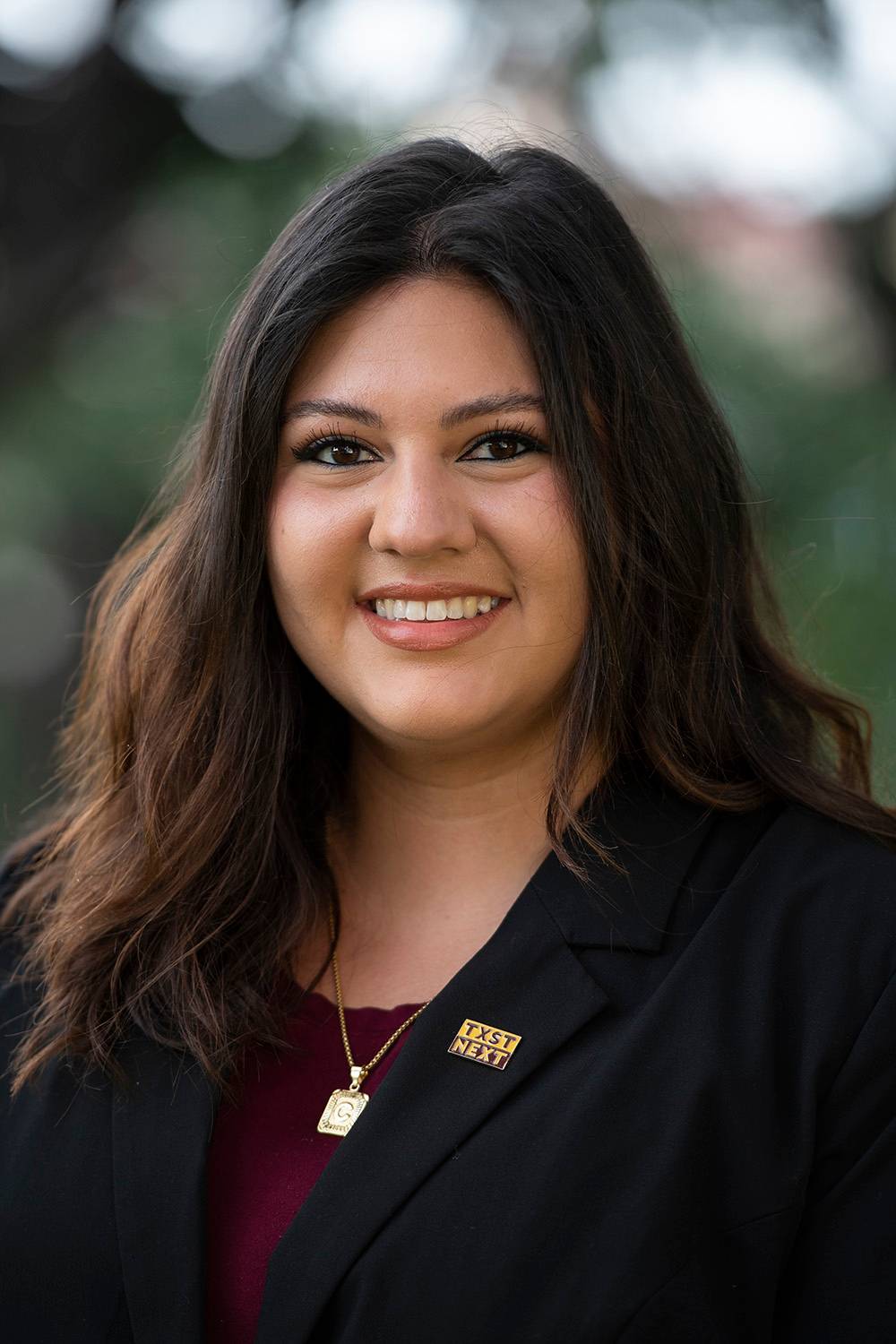 Senior Admissions Counselor
832.356.9898
Territory:
South Houston and Galveston Area High Schools and Community Colleges (Wharton College, College of the Mainland, Galveston College, Alvin Community College, & Brazosport College)
Hometown: Ft. Lee, Virginia
Alma Mater: Texas A&M University – Corpus Christi
Majors/Degrees: Bachelor of Arts in Communication Studies
What are three things you love about Texas State?
Three things I love are the people, culture, and location. All three of these things are connected. The people that make up the Bobcat family range from faculty and staff to students and their families. These are the people that foster the culture of inclusiveness at Texas State. There is a welcoming feeling that we all experience when we set foot on campus. San Marcos is the perfect location that allows our students to be close to professional opportunities and be immersed in nature.
Why did you choose to become an admission counselor?
Admissions Counseling was not my intended career after graduation. A professor introduced me to the field, and I am beyond grateful. Admissions allows me to travel and meet students where they are. As a first-generation student, I know I would have benefited from having someone to answer my questions. That's the role I get to fill for students and families now.
What is your favorite tradition at Texas State?
There are so many great traditions at Texas State. The river jump after graduation is my favorite. It may be cliché, but it's such a unique way for students to celebrate. It's widely known among high schools and other institutions as a Texas State tradition.