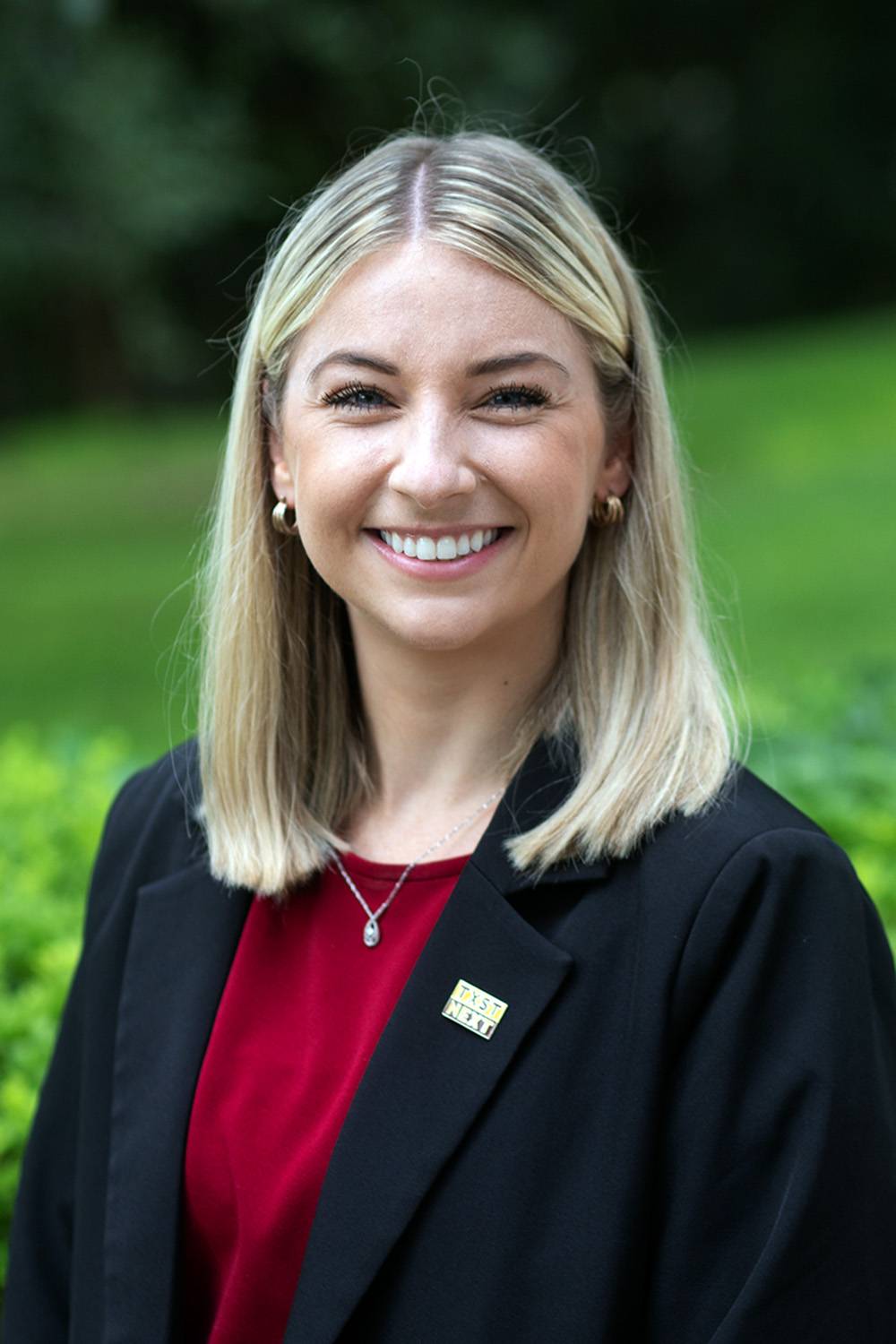 Regional Manager - Austin
512.522.6789
Territory:
Austin Area High Schools (Austin, Eanes, Lago Vista, and Lake Travis)
Austin Community Colleges (Eastview, Elgin, Hays, Highland, Rio Grande, Riverside, & South Austin campuses)
North Austin Community Colleges (Cypress Creek, Northridge, Round Rock, & San Gabriel campuses)
Hays CISD High Schools
Southwest States (Arizona, California, Hawaii, Nevada, New Mexico, Utah)
Hometown: San Antonio, Texas
Alma Mater: Texas State University
Majors/Degrees: Bachelor of Science in Electronic Media
What do you like best about San Marcos?
San Marcos is such a cool place being sandwiched between San Antonio and Austin. There is so much culture and history in San Marcos. I really love the atmosphere here, there is always something to do, whether it's shopping at the outlets, going to the river, listening to live music and so much more! It's not overwhelming large so you always feel like you have a place here.
What advice do you have for future students?
Get involved! When you get involved, it allows you to create lifelong friendships with people that are interested in the same things that you are and find a sense of belonging. Getting involved also helps you take a break from the schoolwork and destress.
What is your favorite tradition at Texas State?
Aside from the obvious (jumping in the river), my favorite tradition is Bobcat Welcome Week. This week was so important for me because it helped me get to know campus before school started and be able to foster friendships.