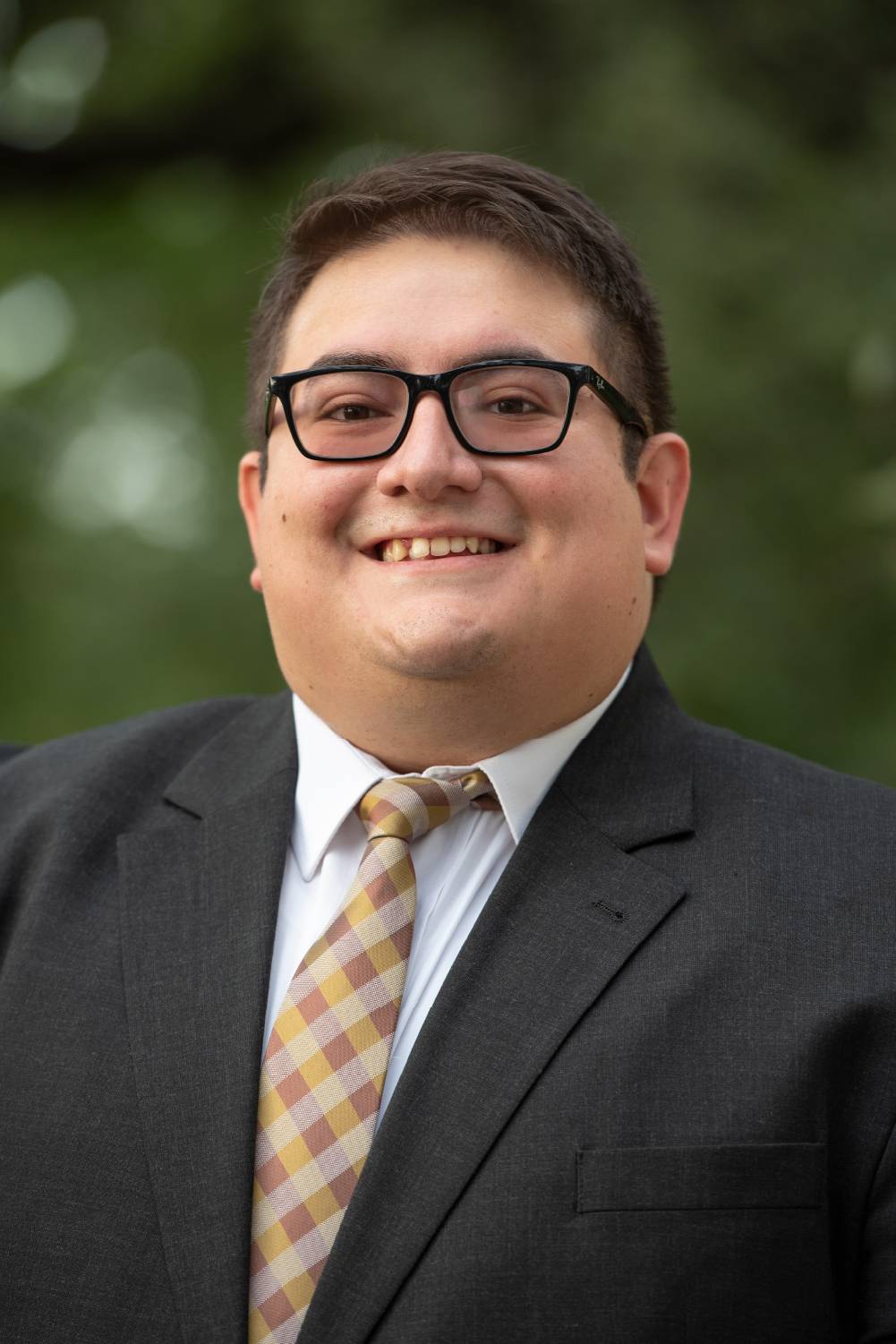 Regional Manager - South Texas
Territories:
Alamo Colleges District (Northeast Lakeview, Northwest Vista, Palo Alto, St. Philip's, & San Antonio College)
El Paso Area High Schools and Colleges
Midwest States (Iowa, Kansas, Michigan, Minnesota, Missouri, Nebraska, Ohio, Oklahoma, and Wisconsin)
Northeast States (Connecticut, Delaware, Maine, Maryland, Massachusetts, New Hampshire, New Jersey, New York, Pennsylvania, Rhode Island, Vermont, Virginia, and West Virginia)
District of Columbia
Hometown: Primera, Texas
Alma Maters: Texas State University, Sam Houston State University
Majors/Degrees: Bachelor of Science in Biology, Master of Arts in Higher Education Administration
How would you describe the atmosphere at Texas State?
The atmosphere at Texas State is welcoming and lively. The people on campus are always willing to help, by showing you where a building is or to let you know of some good dining options on or off campus. There is always something happening on campus, as well, like movie nights in our library, Hogwarts Halloween (a Harry Potter themed event), or Mama's Kitchen—a celebration of diversity and culture expressed through food. It never gets boring on campus, and the welcoming feeling the students give makes it that much better.
What are three things you love about Texas State?
I love that the professors are always willing to help; if they are ever unavailable, you can ask the Teacher's Assistant or Supplemental Instructor. I also love the fact that, even though we have a student population of roughly 38,000, we still have a 23:1 student to faculty ratio, allowing for excellent networking opportunities with professors. But my absolute favorite thing about Texas State is the sense of belonging. No matter what your background, you will always have people here who share similar experiences with you. Your home away from home is here at Texas State.
What is your favorite tradition at Texas State?
One of my favorite traditions at Texas State is Bobcat Build. Bobcat Build is an event that is held every year where hundreds of students meet at the football stadium parking lot with rakes, paint and other home improvement necessities. Following the morning meeting, students are separated and sent to various locations throughout the San Marcos area. By the end of the day the students will have helped several local families and community efforts, giving back to the town Texas State calls home.