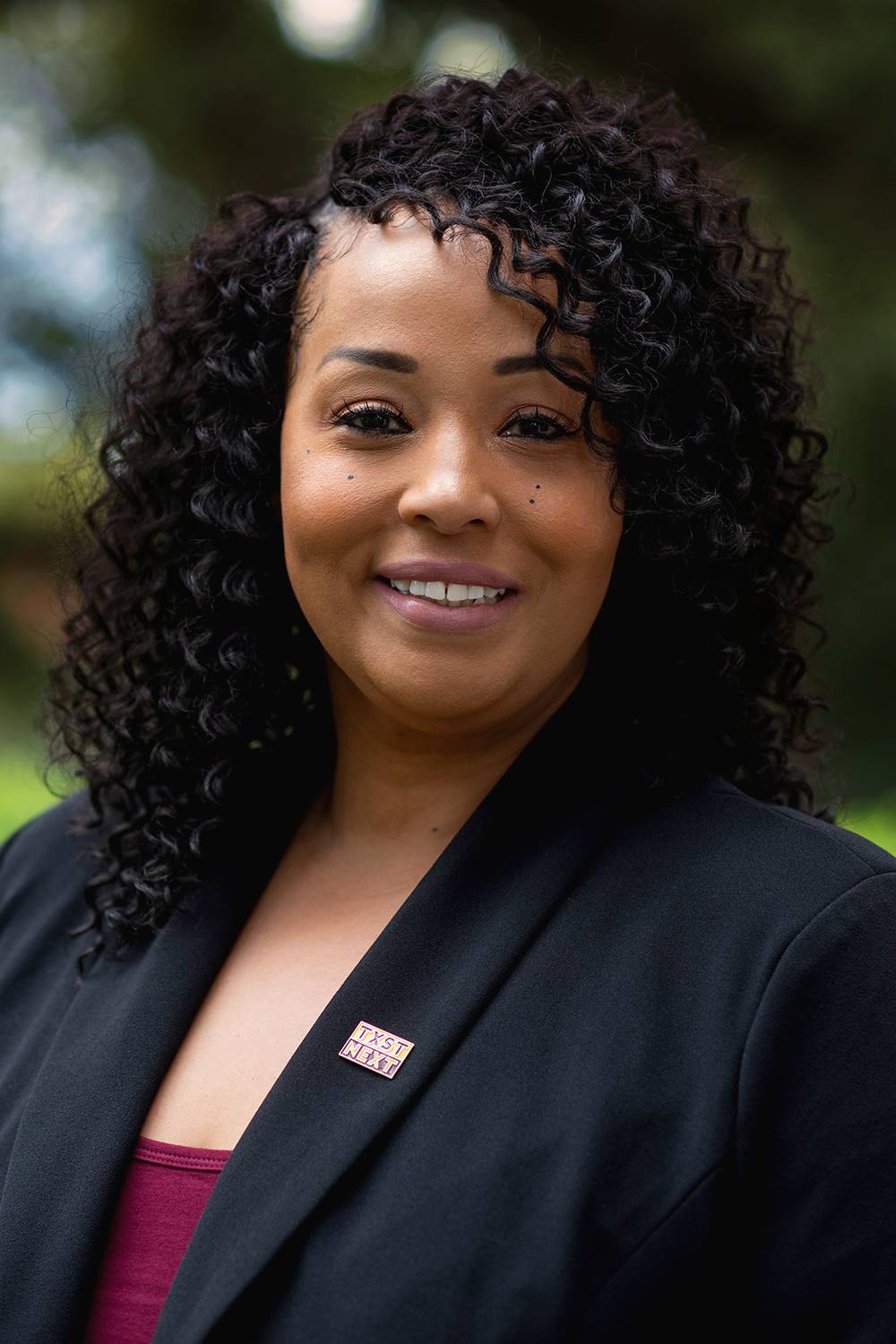 Admissions Counselor
972.665.8655
Territories:
Dallas Area High Schools (Allen, Dallas, Forney, Garland, McKinney, Mesquite, Plano, Richardson and Rockwall)
Fort Worth Area High Schools (Birdville, Burleson, Denton, Fort Worth, Hurst-Euless-Bedford, Keller, Mansfield, Northwest and Weatherford)
Mid-Cities Area High Schools (Arlington, Carrollton-Farmers Branch, DeSoto, Duncanville, Frisco, Grand Prairie, Grapevine-Colleyville and Waxahachie)
Collin Colleges (Central Park, Preston Ridge, Spring Creek, Rockwall Center)
Dallas Colleges (Brookhaven, Eastfield, El Centro, Mountain View, Richland, Cedar Valley, North Lake College)
Grayson College
North Central Texas College
Tarrant County Colleges (Northeast, Southeast, Northwest, South, Trinity River)
Vernon College
Weatherford College
Hometown: Willingboro, New Jersey
Alma Mater: Grambling State University, Grand Canyon University, Walden University
Majors/Degrees: Bachelor of Science in Business Marketing, Master of Science in Counseling
What advice do you have for future students?
This is the best time of your life, take advantage of every opportunity/experience that you can. Don't be afraid to make mistakes and discover who you truly are. Dream BIG and make them a reality. Work hard and play hard! Life is what you make it.

What are three things you love about Texas State?
1. Location- being in the middle of Austin and San Antonio is perfect for future job opportunities.

2. Diversity- being surrounded by people of all different backgrounds/cultures gives you a chance to grow, challenge your current viewpoints and perspectives, and experience something different.

3. School Spirit- students are proud to be part of the Texas State community, walking on campus you will see almost everyone wearing school paraphernalia.

How would you describe the atmosphere at Texas State?
I love the vibe at Texas State University. Everyone is so friendly and motivated. The scenery is absolutely beautiful and there are a ton of activities/organizations on campus, so you'll never get bored!