McCoy College of Business Visits
Texas State invites you to participate in one of our College of Business Visits. The goal of this program is to provide you with important information about the degree program requirements and admissions procedures for the McCoy College of Business, while giving you a feel for what it's like to be a Bobcat on our beautiful campus.
What to Expect
Business Visit Days are uniquely designed to provide you with information about the academics and cultural environment at Texas State. The program includes:
A student-led tour of Emmett and Miriam McCoy Hall
A panel discussion with current students and the Associate Dean
Sign up to attend!
Use the button below to sign up for one of the dates listed or explore our Events Calendar for other visit opportunities.
September 8, 2023
1 - 3 p.m.
October 16, 2023
1 - 3 p.m.
October 24, 2023
6 - 7:30 p.m.
(Virtual Event on Zoom)
November 20, 2023
1 - 3 p.m.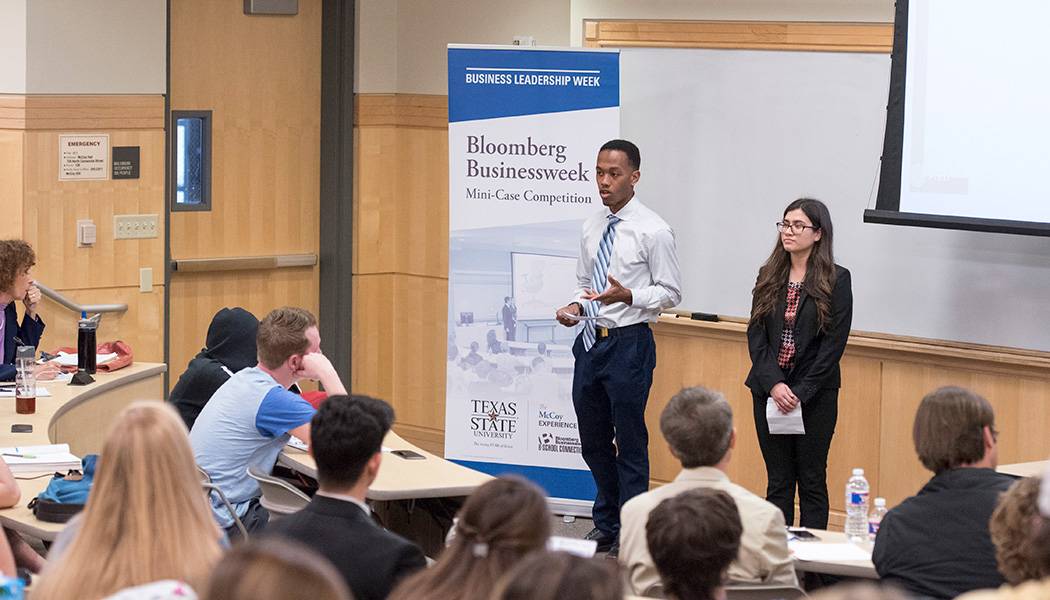 Additional Information
If you require accommodations due to a disability, please contact the Welcome Center by email or at 512.245.8871 at least 72 hours prior to the event.
For all other questions, please call the Welcome Center at 512.245.8871 or the Office of Undergraduate Admissions at 512.245.2364.