This is Texas State! We've got the most beautiful campus in Texas and the most welcoming community, too! See why 38,000+ students like you are proud to call this place home.
Get Involved
Our campuses and our hometowns of San Marcos and Round Rock are alive with opportunities to connect with people and get involved in activities outside of the classroom. Dive into recreational sports, service clubs, academic and faith groups, Greek life and more.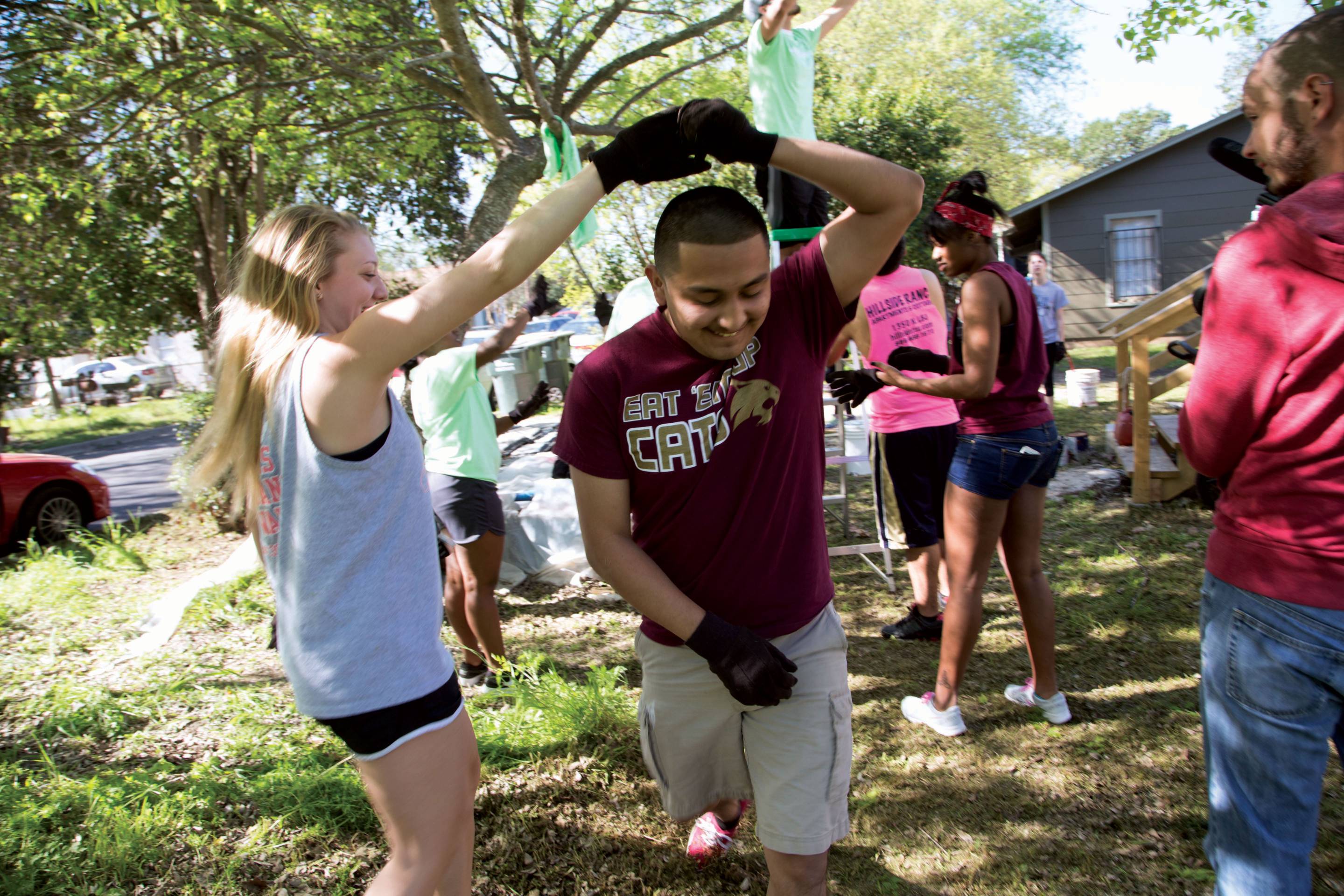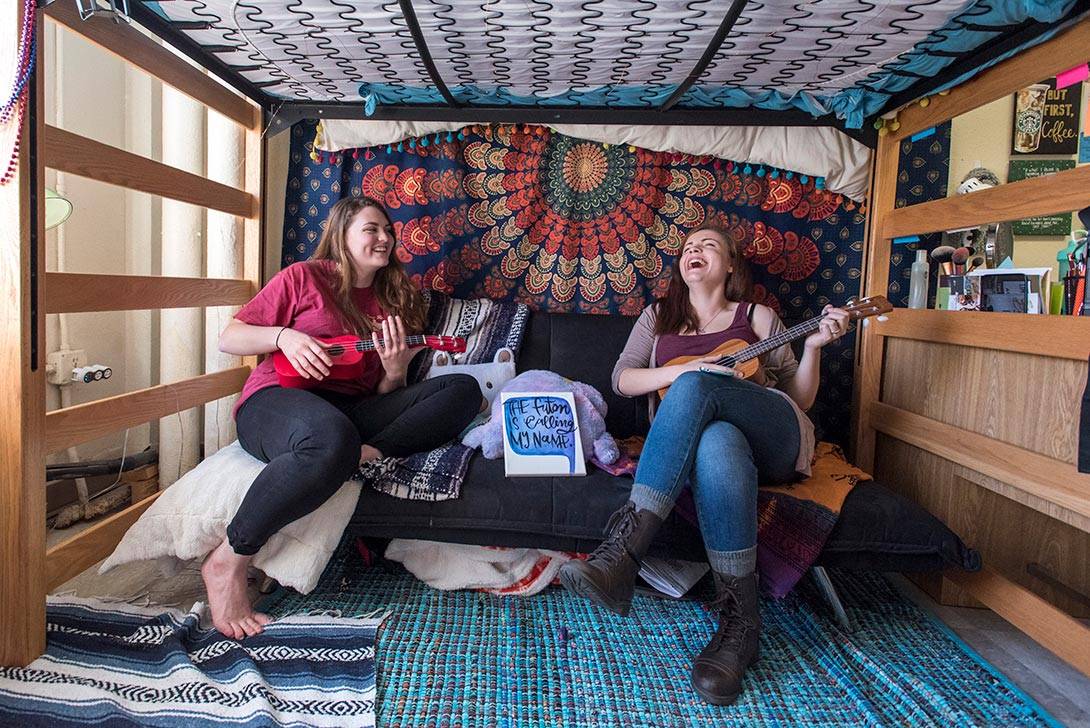 Where to Live
Get to know your residence hall options, find resources for off-campus housing, get info about costs and more.
Where to Eat
Check out our 10 dining locations, diverse menus and your meal plan options.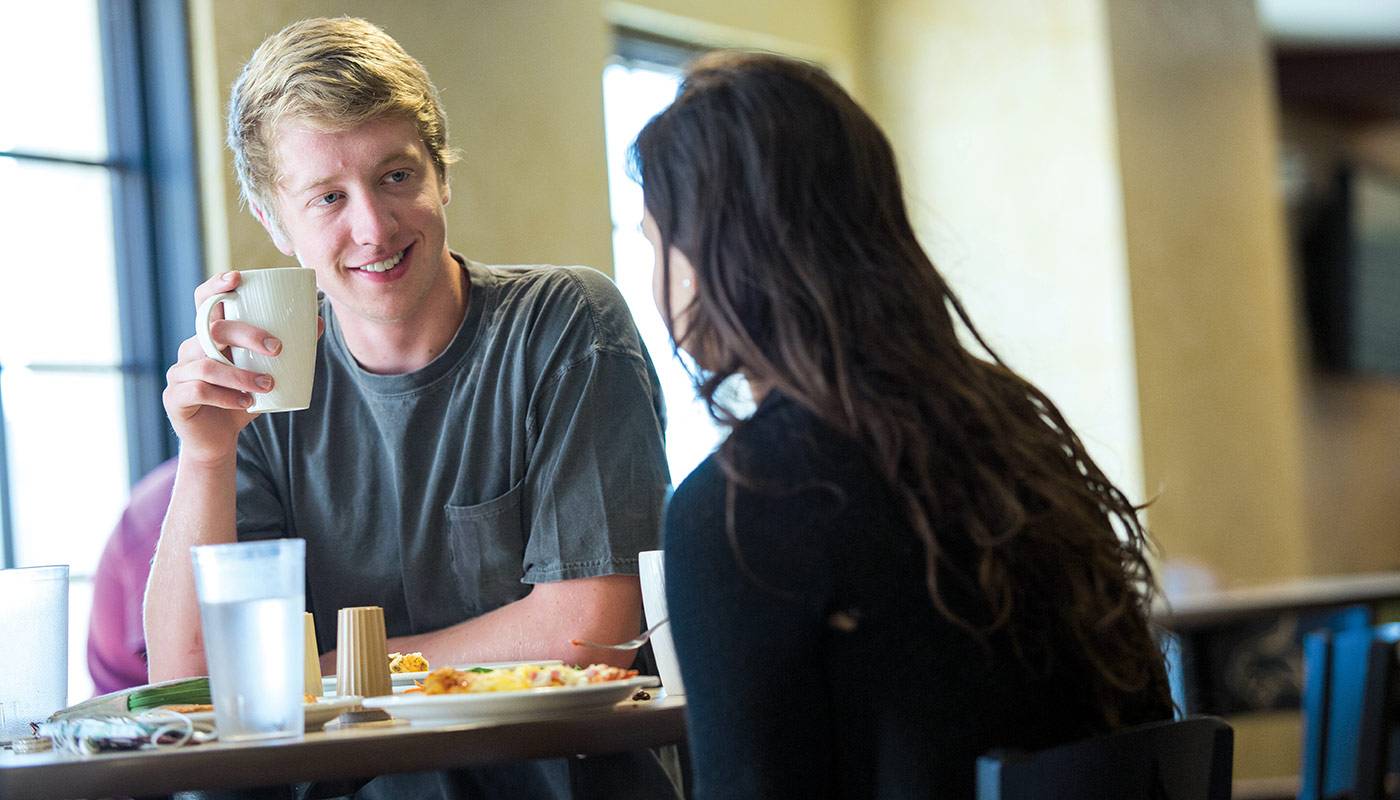 Stay Active and Healthy
Have fun and keep fit while enjoying our beautiful campus and award-winning Student Rec Center.
Safety and Transportation
We have reliable, safe transportation options for students to make sure you always get where you need to go.
Student Resources
Find help and support — personal, social, or academic — when you need it.