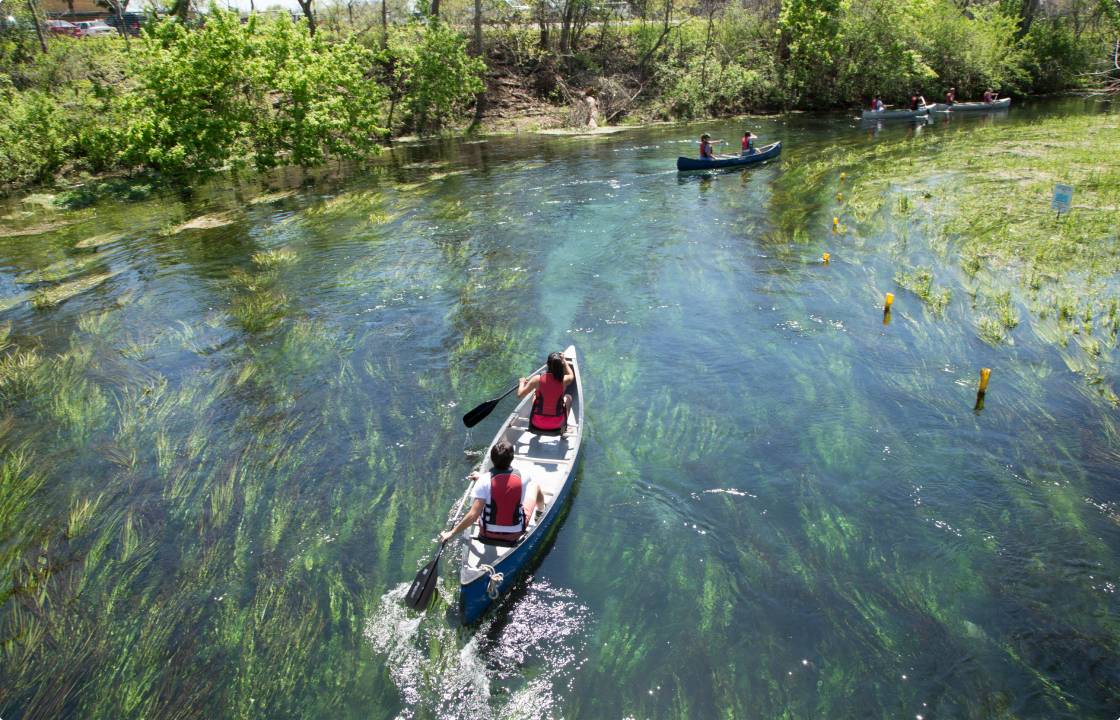 Swimming
Floating
Paddle boarding
Wading
Relaxing
Historic glass-bottom boats
45 regional, neighborhood, and special-use parks, green spaces, and natural areas
Explore sweeping grasslands, wooded paths, and canyon bluffs
Excellent birdwatching
Abundant natural spaces for quiet escapes (great for long dog walks, too!)
300 days of sunshine a year
300 days of sunshine a year
300 days of sunshine a year
1,200+ acres of natural areas with hiking and biking trails
1,200+ acres of natural areas with hiking and biking trails
1,200+ acres of natural areas with hiking and biking trails
The spring-fed San Marcos River is 72° all year long
The spring-fed San Marcos River is 72° all year long
The spring-fed San Marcos River is 72° all year long
The Hill Country
We're the gateway to the beauty, history and flavor of the famous Texas Hill Country.
Meet up and grab a bite
Dozens of taco joints, from trucks to Tex-Mex and Mexican restaurants
Legendary local flavors for every taste
Coffeehouse culture for the caffeine enthusiast
Food trucks serving all over town
Celebrations, exhibitions, festivals, and more
Scooters
Bring your own or download the Spin app to rent a scooter in the central San Marcos area.
Bobcat Shuttle
Popular off-campus destinations you can reach via Bobcat Shuttles locations.
Grocery Stores: H-E-B, The Cornucopia
Outlet Malls
Movie Theaters
The Growling Texas Craft Beer Bar
Comic Relief — comics & graphic novels
Spud Ranch — loaded baked potatoes
Loli's Café — breakfast tacos
Mochas & Javas — coffee shop
Coffee shops
H-E-B grocery store
Local Dining