Ready to create your tomorrow? Let's begin!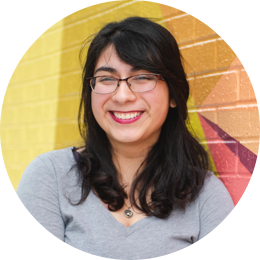 "I was surprised by how small the classes are in my major. Most of them are just 22 or 23 people, so everyone gets engaged in each class."
JENNIFER MARTINEZ
HEALTH INFORMATION MANAGEMENT | JUNIOR
FORT WORTH, TEXAS
We Know
Transfers
For generations Texas State has been a top destination in Texas for transfer students because we're great at helping people find their next steps, academically and professionally.
Admissions
When applying to Texas State, your overall academic record is the most important part of your application, but we'll also look at what you've done outside the classroom. Look at our TRANSFER ADMISSION REQUIREMENTS to learn what it takes to become a Bobcat.
Application Deadlines
Spring: November 15
Summer: May 1
Fall Priority: February 15
Fall Final: July 15
Over 80%
Of graduates are working or continuing their education in Texas one year after graduating
43%
of undergraduates are first-generation college students
Round Rock Campus
Ideal for students completing a degree or professionals wanting to boost their careers, the Round Rock Campus offers undergraduate and graduate programs in nursing and healthcare, computer science, education and more.
New facilities include state-of-the-art training labs in healthcare
Centrally located for the Austin, Round Rock and Georgetown communities
Teaching clinics on campus give students hands-on, practical experience